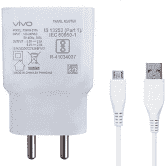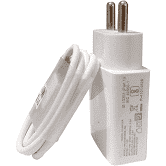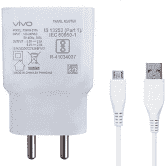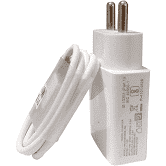 Vivo 2AMP Dual Engine Rapid Fast charger
EXCLUSIVE TECHNOLOGY: India's smallest charger with 2.4 amp power supply. Exclusive quick charge technology automatically detects and delivers the optimal charging current for any connected device - ensuring the quick and most efficient charge.
Product Description
SMART CHARGE: Auto Detects the connected device and charges it at the fastest speed of the device.
INDIAN CONNECTORS: Made for Indian sockets, the wall charger lets you plug in without the need for an adapter And Over-current, Short-circuit and Over-temperature protect your device.
GOOD CHARGING SPEED: Most Powerful - Charge any USB powered devices at top speed continuously.
Related Products